GlobeNewswire
Revolutionary Partnership in Behavioral Health: Nabla Copilot and Opus EHR Join Forces to Enhance Clinical Practice with Powerful AI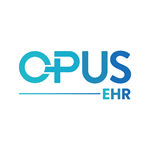 News provided by
Opus EHR
Sep 19, 2023, 9:00 AM ET
MIAMI, Sept. 19, 2023 (GLOBE NEWSWIRE) -- Nabla and Opus EHR, two trailblazing names in the healthcare technology sector, have united in a groundbreaking partnership that promises to redefine clinical operations in Behavioral Health. By integrating Nabla Copilot, an AI-powered clinical note-generation tool, into Opus EHR's platform, this collaboration aims to elevate the standard of client and patient care while alleviating the administrative burden on clinical treatment professionals.

The partnership is poised to transform the landscape of clinical documentation within the Behavioral Health field. Nabla Copilot is designed to automatically generate comprehensive clinical notes, significantly reducing clinicians' time on administrative tasks. This leap forward will contribute to practitioner well-being by preventing burnout and enable clinicians to dedicate more time to direct client or patient care.
Opus EHR, renowned for its innovative solutions in the Behavioral Healthcare and Substance Use Treatment industry, will incorporate Nabla Copilot as an essential component of its software. This integration is anticipated to revolutionize how clinicians approach their daily responsibilities, allowing them to focus on their primary role of providing top-notch care to their clients and patients seeking therapy and treatment.
"In Opus EHR's quest for a genuine AI product, we encountered several widely recognized products that fell short of our expectations. However, our meeting with the Nabla team was a turning point, where we recognized that we had discovered an AI solution that could genuinely cater to the needs of our clients, prospects, and clinicians," says Trey Wilson, CEO, of Opus EHR.
"Our primary objective is to develop an integration that would significantly streamline clinicians' workflows, affording them more time to dedicate to their patients. We were also steadfast in our determination to find a product that seamlessly integrated into our systems, eliminating the need for manual data entry. With our integration with Nabla, we've achieved a bona fide AI product," states Wilson.
This integration ensures that clinical notes flow seamlessly and automatically into our system, eradicating manual touchpoints. This represents the epitome of what a true AI product should be. Consequently, clinicians can now redirect their focus toward providing high-quality care to their clients instead of getting bogged down by system-related tasks. This, in turn, translates to improved outcomes and more accurate billing notes.
"We are thrilled and honored to have formed a partnership with Nabla, and we look forward to the positive impact this collaboration will have on the healthcare industry," adds Wilson.
Nabla Copilot represents a transformative shift towards efficiency by eliminating the reliance on dictation tools, templates, and text expanders. Behavioral Health practitioners often spend up to 40% of their day on documentation, which the new AI tool aims to reduce drastically.
"By partnering with Opus, we are working to considerably reduce the time mental health professionals spend on tasks they don't particularly like. Their clinical notes will not only be automatically generated, but seamlessly updated into the Opus platform, helping clinicians devote 100% of their attention to their patients," explains Alex Lebrun, CEO of Nabla.
"The collaboration between Nabla and Opus EHR marks a significant advancement in the Behavioral Health sector. With this partnership, we envision a future where clinicians can focus on what truly matters – providing compassionate care," says Trey Wilson, CEO of Opus EHR.
This partnership's ripple effects are profound. Not only will clinicians benefit from reduced administrative burdens, but clients and patients seeking therapy and treatment will also experience increased access to care and shorter waiting lists. The integration of Nabla Copilot into Opus EHR's software is set to reshape the entire Behavioral Health industry, optimizing client and patient care and overall clinical operations.
For further information: About Nabla: Nabla is a cutting-edge healthcare technology company specializing in AI-driven solutions. Nabla Copilot, their innovative clinical note-generation tool, empowers healthcare practitioners by reducing administrative burdens and enhancing patient care.
Nabla: https://www.nabla.com/
About Opus EHR: Opus EHR is a leading provider of integrated electronic health records (EHR) solutions for Behavioral Health organizations and Substance Abuse Treatment Centers. Committed to enhancing the clinical documentation experience, Opus EHR offers user-friendly technology that streamlines operations and maximizes client and patient outcomes.
Opus EHR: www.opusehr.com
Media Contact
Ashley Gerchikov
Director of Marketing
Opus EHR
Ashley@opusbehavioral.com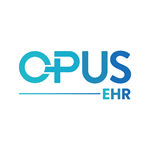 NOTE: This content is not written by or endorsed by "KELO", its advertisers, or Nexstar Media Inc.
For inquiries or corrections to Press Releases, please reach out to GlobeNewswire.