GlobeNewswire
Trex and Keep Arkansas Beautiful Awarded "Recycling Education Program of the Year"
Composite Decking Leader and State Agency Honored by Arkansas Recycling Coalition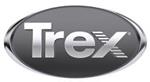 News provided by
Trex Company, Inc
Sep 18, 2023, 12:45 PM ET
WINCHESTER, Va., Sept. 18, 2023 (GLOBE NEWSWIRE) -- A joint initiative by Trex Company [NYSE:TREX] and Keep Arkansas Beautiful (KAB) was celebrated this week as the "2023 Recycling Education Program of the Year" by the Arkansas Recycling Coalition (ARC). The composite decking leader and the state agency were honored for their collaborative efforts in educating students across Arkansas about the importance of responsible recycling through the NexTrex® Plastic Film Recycling Challenge.

The annual ARC Awards honor organizations and programs that have made significant contributions to the education and advancement of waste reduction, recycling and sustainability in Arkansas over the previous year. The NexTrex Recycling Challenge did just that by actively engaging students in preserving the environment and their future through recycling and the development of lifelong eco-conscious habits.
"The NexTrex Recycling Challenge is a fun and interactive initiative that provides students with a firsthand appreciation for the importance of recycling and an understanding that value can be found in something that was once considered waste," said Stephanie Hicks, materials and recycling programs manager for Trex. "Through our partnership with Keep Arkansas Beautiful, we were able to further elevate the program and engage even more schools across Arkansas, diverting thousands of pounds of discarded plastic film from landfills and waterways. We are pleased and proud to share this honor with them."
Built on eco-friendly values, Trex composite decking is sustainably made from 95% recycled materials, including a mix of industrial wood scrap and polyethylene (PE) plastic film upcycled from common household items such as grocery/shopping bags, sandwich bags, case overwrap, newspaper sleeves, flexible shipping pouches and more. One of the largest recyclers of plastic film in North America, the company has repurposed more than 5 billion pounds of plastic film over the past 30 years in the making of its products. Much of the plastic used by the company is sourced through retail and community recycling programs such as the NexTrex® Plastic Film Recycling Challenge.
The award-winning program kicked off last fall on America Recycles Day (Nov. 15) and concluded this year on Earth Day (April 22). Over the course of five months, students in grades K-12 across the country competed with one another to collect and recycle the most polyethylene plastic film for the chance to win high-performance Trex products to beautify their campuses. As an added incentive, schools in Arkansas also had the chance to win a $2,500 grant from KAB for use toward a beautification project that promotes environmental stewardship among students.
Eleven Arkansas schools participated in the 2022-23 program collecting a combined total of nearly 3,000 pounds of recyclable plastic film. Contributing almost two-thirds of that total, Springhill Elementary in the Bryant School District earned the first KAB grant as the state's top-performing school.
To celebrate, a schoolwide assembly was held at Springhill Elementary School featuring guest speakers from Trex Company and KAB along with the presentation of a big check that drew cheers from the crowd of students, teachers, administrators and community members. Adding to the fun was a special appearance by Otto the Otter, the mascot for KAB.
"Programs like the NexTrex Challenge help to shape young minds and encourage a lifetime of environmental consciousness," noted Colbie Jones, director of Keep Arkansas Beautiful. "We are excited to have formed such a symbiotic partnership with Trex and look forward to working together to continue making a positive impact on our schools, communities, state and planet in the years to come."
Based in Winchester, Va., Trex is in the process of building a multi-faceted production site in Little Rock, Ark. Located within the Port of Little Rock, this new facility represents an estimated $400 million investment by Trex to increase capacity and the company's ability to meet the strong demand for its industry-leading decking and railing products.
ARC presented Trex and KAB with the "2023 Recycling Education Program of the Year" award during a ceremony held Sept. 12 as part of the 2023 ARC Annual Conference & Trade Show. For more information about the awards, visit recycleark.org.
IMAGE: https://www.dropbox.com/scl/fi/d8macs80k73pri2y1q6r0/Stephanie-Hicks-of-Trex-with-Colbie-Jones-of-KAB-and-Harold-Ford-of-ARC.png?rlkey=t41patcayl2hzrrsm8robal7y&dl=0
PHOTO CAPTION: Harold Ford (center), president of Arkansas Recycling Coalition, presents the award for "2023 Recycling Education Program of the Year" to Stephanie Hicks (left), materials and recycling programs manager for Trex Company and Colbie Jones (right), director of Keep Arkansas Beautiful.
About Trex Company, Inc.   
For more than 30 years, Trex Company [NYSE: TREX] has invented, reinvented and defined the composite decking category. Today, the company is the world's #1 brand of sustainably made, wood-alternative decking and deck railing – all proudly manufactured in the U.S.A. – and a leader in high-performance, low-maintenance outdoor living products. The undisputed global leader, Trex boasts the industry's strongest distribution network with products sold through more than 6,700 retail outlets across six continents. Through strategic licensing agreements, the company offers a comprehensive outdoor living portfolio that includes deck drainage, flashing tapes, LED lighting, outdoor kitchen components, pergolas, spiral stairs, fencing, lattice, cornhole and outdoor furniture – all marketed under the Trex® brand. Based in Winchester, Va., Trex is proud to have been named 2023 America's Most Trusted® Decking Brand* and one of 2022's 50 Best U.S. Manufacturers by IndustryWeek. For more information, visit Trex.com. You may also follow Trex on Facebook (trexcompany), Instagram (trexcompany), X (Trex_Company), LinkedIn (trex-company), TikTok (trexcompany), Pinterest (trexcompany) and Houzz (trex-company-inc), or view product and demonstration videos on the brand's YouTube channel (TheTrexCo). 
About Keep Arkansas Beautiful   
The Keep Arkansas Beautiful Commission (KAB) is a part of Arkansas State Parks, a division of the Arkansas Department of Parks, Heritage and Tourism. KAB is a certified state affiliate of Keep America Beautiful Inc. and inspires and educates individuals to reduce litter, recycle and keep Arkansas beautiful. KAB is funded by 1% of the eighth-cent Conservation Tax. For more information, visit KeepArkansasBeautiful.com. Stay in the know by following Keep Arkansas Beautiful on Facebook, Twitter, Instagram, and YouTube and texting VOLUNTEER to 484848.
About Arkansas Recycling Coalition
Founded in 1989, the ARC unites companies, government agencies, nonprofit organizations, and individuals in a common effort to promote reduce, reuse, recycle, and sustainability as a primary means of waste management in Arkansas. For more information, go to www.recycleark.org.
Joshua Lahey or Corinne Racine
L.C. Williams & Associates
312-565-3900 or 800-837-7123
jlahey@lcwa.com or cracine@lcwa.com
A photo accompanying this announcement is available at https://www.globenewswire.com/NewsRoom/AttachmentNg/1a7dcf72-1e25-401f-bf86-3ba3babeece2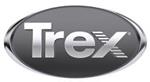 NOTE: This content is not written by or endorsed by "KELO", its advertisers, or Nexstar Media Inc.
For inquiries or corrections to Press Releases, please reach out to GlobeNewswire.