GlobeNewswire
Rita and Alex Hillman Foundation Broadens Support for Nurse-Led Innovations that Improve End-of-Life Care
Third Year of Collaboration with The Arthur Vining Davis Foundations Deepens Focus on Marginalized Communities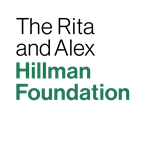 News provided by
Rita & Alex Hillman Foundation
Sep 19, 2023, 10:30 AM ET
NEW YORK, Sept. 19, 2023 (GLOBE NEWSWIRE) -- The Rita and Alex Hillman Foundation (RAHF) today announced the award of nine grants to support innovative, early-stage interventions that address the serious illness and end-of-life needs of marginalized populations.
The $500,000 in grants, part of the Hillman Emergent Innovation: Serious Illness and End of Life (HSEI) program, will advance nursing-driven initiatives that radically improve care and narrow gaps in health equity.
"The quality of care delivered at the end of life is a bellwether for our society," said Ahrin Mishan, Executive Director of The Rita and Alex Hillman Foundation. "We believe that nurse-designed innovations can help to ensure that all people with serious illness have access to the compassionate, equitable and trustworthy care they deserve."
Philanthropic Partnership Drives Progress
An innovative partnership between The Rita and Alex Hillman Foundation and The Arthur Vining Davis Foundations, established in 2021, continues to significantly increase the number of bold, early-stage interventions catalyzed through the HSEI program.
"We are delighted to build on the successes of the past two years," said Michael Murray, President of the Arthur Vining Davis Foundations. "Our collaboration continues to spur the development of innovative, high-impact work addressing the needs of people who are seriously ill or at the end of their lives."
HSEI Grantees Improve the Delivery of Equitable Care
This year's grants demonstrate a commitment to funding bold, nursing-led initiatives that design, develop and deliver better and more equitable care. The 2023 HSEI grant recipients are:
Promoting Peer-to-Peer End of Life Care for Aging Incarcerated People
The prison population is aging and the need for compassionate end-of-life care is great. This innovative project trains incarcerated individuals to provide care and companionship to their aging and dying peers, and aims to share this model across state prisons in California and elsewhere.
Principal Investigator: Lisa Deal, ScD, MSc, MPH, MN, BSN, Humane Prison Hospice Project in collaboration with the California Department of Corrections

Cultivating Financial Self-Advocacy Among Rural Cancer Patients
Rural cancer patients are at high risk of financial hardship. In this project, clinicians, patients, and caregivers will co-create a culturally tailored, nurse navigator intervention to increase the financial self-advocacy of rural cancer patients and their families.
Principal Investigator: Djin Tay, PhD, RN, University of Utah

Building Trust in Palliative Care for Black Women with Breast Cancer
Mistrust of the healthcare system and a limited understanding of end-of-life options often result in aggressive treatment inconsistent with the needs and values of Black women with breast cancer. This effort will partner nurse practitioners and members of the Candler School of Theology at Emory University to build trust and increase the quality of advance care planning conversations and completion of advance directives.
Principal Investigators: Jane Tobias, DNP, CRNP, CPNP-PC and Caitlyn Moore, DNP, MS, CRNP, ACHPN, Thomas Jefferson University

Supporting the BIPOC Bereaved Through Poetic Medicine
BIPOC communities have limited access to care for the bereaved. In the wake of inequities laid bare by the COVID-19 pandemic, this bold project will tailor an internationally successful intervention, Poetic Medicine, to help reduce the emotional suffering of BIPOC populations and their healthcare providers who experience complicated grief.
Principal Investigators: Michael Rabow, MD and Judith Redwing Keyssar, RN, University of California at San Francisco

Developing Palliative Solutions to Ease Pain in Black Adults with Heart Failure
Pain is often unaddressed in Black adults with heart failure, creating the need for nonpharmacologic treatment. This study will develop and refine a community-based, nurse-led and navigator-coached palliative care pain intervention to reduce pain disparities in older Black adults with heart failure.
Principal Investigators: Rachel Wells, PhD, MSN, RN, CNL and Shena Gazaway, PhD, RN, University of Alabama at Birmingham

Implementing Algorithms to Increase Advanced Care Planning
Two in three Americans, disproportionately from marginalized communities, do not have an advanced directive or any documented end-of-life wishes. This project will use tailored algorithms to identify patients who lack advance directives or surrogates and provide targeted nursing care to engage them in advance care planning.
Principal Investigator: Bevin Cohen, PhD, MPH, MS, RN, Icahn School of Medicine at Mount Sinai

Promoting Conversations About Sex with Seriously Ill LGBTQ+ People
Sex is important even in the last days of life, but clinicians rarely address the topic with seriously ill patients. The goal of this innovative project is to deliver an LGBTQ+- inclusive intervention that facilitates conversations between clinicians and advanced cancer patients about sexual pleasure.
Principal Investigators: Kimberly Acquaviva, PhD, MSW, CSE, FNAP and Bethany Payne Giesel, MSN, RN, ACNP-BC, University of Virginia

Fostering Socialization Among Hemodialysis Patients Using Virtual Reality
Loneliness, boredom, and anxiety too often prompt patients with end-stage kidney disease to skip hemodialysis. This project, which will have a disproportionate impact on marginalized communities, will explore a new nurse-moderated, social virtual reality experience to decrease isolation and increase health literacy and adherence to treatment.
Principal Investigator: Lea Ann Matura, PhD, RN, FAAN, University of Pennsylvania

Preparing Doulas to Care for Seriously Ill LGBTQ+ People
Older LGBTQ+ people often confront discrimination when they seek care for serious illness. This community-based, nurse-led intervention will develop a culturally concordant, end-of-life doula model to increase social support and improved care for seriously ill LGBTQ+ patients.
Principal Investigators: Raeann LeBlanc, PhD, DNP, AGPCNP-BC, CHPN and Susan Shaw, PhD, University of Massachusetts at Amherst
About The Rita and Alex Hillman Foundation
The Rita and Alex Hillman Foundation advances bold, nursing-driven innovations that promote equitable, person-centered, and trustworthy care. It is committed to improving the health and healthcare of all people, especially populations who experience inequity, discrimination, oppression, and indifference. Its goal is to help ignite and develop game-changing interventions and to cultivate a vibrant ecosystem of nurse innovators, grantees, and partners dedicated to building a healthier, more equitable future for all. For more information, please visit www.rahf.org.
About The Arthur Vining Davis Foundations
The Arthur Vining Davis Foundations were organized in 1952 and are supported by two trusts established by Mr. Arthur Vining Davis. The Foundations aim to bear witness to Mr. Davis' successful corporate leadership and his ambitious philanthropic vision. Since their inception, the Foundations have given over 3,800 grants totaling more than $300 million to colleges and universities, hospitals, medical schools, and divinity schools. For more information, please visit www.avdf.org.

Media Contact
Takouhi Mosoian, The Rita and Alex Hillman Foundation (press@rahf.org)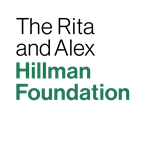 NOTE: This content is not written by or endorsed by "KELO", its advertisers, or Nexstar Media Inc.
For inquiries or corrections to Press Releases, please reach out to GlobeNewswire.