GlobeNewswire
Kargo Is Industry's Only Scaled 100% Premium SSP According To Jounce Media
In partnership with Jounce Media, Kargo removes all made for advertising supply, creating the industry's most scaled 100% premium SSP
News provided by
Kargo
Sep 18, 2023, 12:03 PM ET
NEW YORK, Sept. 18, 2023 (GLOBE NEWSWIRE) -- Kargo a leader in attention-based, innovative advertising solutions and services for brands, retailers, and agencies announced today that recent Jounce Media research measured the scale and composition of SSP sales rights and found Kargo to be the only major SSP with 100% premium inventory. Kargo stands alone as the best inventory partner for brands looking to avoid sub-premium content. Kargo has no "made for advertising" (MFA), cheap reach or rebroadcasting. 

"Nearly half of the auctions processed by the average campaign in the average DSP fail to meet basic quality standards. Kargo is the only scaled web SSP that ensures 100% of marketer investments trade through direct paths to premium supply," said Chris Kane, Founder of Jounce.
Jounce quantified each SSP's sales rights for three types of sub-premium auctions:
Rebroadcasting: Supply chains that introduce unnecessary hops between the marketer and the publisher
Cheap Reach: Maximally direct supply chains that lead to chronically non-viewable ad placements
Made For Advertising: Maximally direct supply chains that lead to user-hostile advertising experiences

Jounce also quantified each SSP's sales rights for premium supply – maximally direct supply chains that lead to inventory with a proven ability to influence consumer purchase decisions.
As of early July, Jounce identified 19 SSPs including all major exchanges that had sales rights for at least 50% of premium web supply. Among these, Jounce found, Kargo had the lowest exposure to sub-premium web supply:
This finding both validated Kargo's commitment to premium supply and highlighted an opportunity to create the industry's first 100% premium scaled SSP. Kargo has never powered what Jounce calls "cheap reach" supply or "rebroadcasting" auctions. And Kargo has been actively disabling MFA supply since the industry began to understand this inventory in 2021.
With Jounce's support, Kargo identified and removed the last remaining sources of MFA supply, creating the industry's first scaled SSP with exactly zero exposure to rebroadcasting supply chains, cheap reach ad placements, and Made For Advertising publishers.
"Jounce's research substantiates Kargo's long standing commitment to powering the very best of the open internet," said Mike Shaughnessy, COO of Kargo. "Whether media buyers access Kargo through managed service campaigns, private marketplaces, or the open auction, we always protect their investments and are committed to elevating advertising by creating memorable experiences in the right environments."
Read more on AdWeek.
About Kargo
Kargo creates memorable digital advertising and content experiences. With a suite of impactful, exclusive advertising solutions, brands choose Kargo to make customer connections that count. Kargo is the leader for unique ad placements, with creative options that make the most of mobile, video, social and CTV media. For publishers, Kargo delivers technology that dramatically improves viewer experience, as well as inventory and page performance. Headquartered in NYC, Kargo is 500 employees strong with offices across the globe.
Emily Riley
emily@rileystrategic.om 
914-330-1128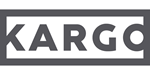 NOTE: This content is not written by or endorsed by "KELO", its advertisers, or Nexstar Media Inc.
For inquiries or corrections to Press Releases, please reach out to GlobeNewswire.