GlobeNewswire
CSX Promotes Rail Safety Week, Encourages Public to #STOPTrackTragedies
News provided by
CSX Corporation
Sep 18, 2023, 8:00 AM ET
JACKSONVILLE, Fla., Sept. 18, 2023 (GLOBE NEWSWIRE) -- CSX Corporation (NASDAQ: CSX) is continuing its partnership with the national non-profit, Operation Lifesaver, for the sixth consecutive year in support of Rail Safety Week. The annual campaign promotes public safety near railroad tracks and serves as a nationwide platform to educate communities about safe behaviors that help prevent crossing collisions and trespass incidents.

"Education is at the heart of rail safety. By engaging with communities and fostering a culture of awareness, we can make substantial progress toward reducing these incidents," said Sean Douris, chief of police, public safety and infrastructure protection at CSX. "We urge everyone to join us in supporting Rail Safety Week. Everyone can do something to help stop track tragedies and take proactive measures to stay safe around the railroad."
Through safety blitzes, outdoor billboards and social media messages, CSX will bring awareness to the critical issue of crossing collisions and trespass incidents, which pose significant threats to public safety. These incidents not only disrupt rail operations but also have life-altering consequences for individuals and their families.
According to Operation Lifesaver, more than 60% of vehicle-train collisions occur at active railroad crossings with either crossing lights or gates. In 2022, more than 2,200 people across the U.S. were injured or killed in railroad crossing collisions or trespassing incidents. In the same year, 1,175 people were killed or injured in trespass-related incidents nationwide, an increase of 6% from 2021. CSX emphasizes that accidents at grade crossings and on railroad tracks can be avoided.
"This isn't just another number or statistic. It represents friends, family, neighbors and community members," Douris said. "With safe driver and pedestrian behavior, these incidents are preventable. We all have a role to play in stopping track tragedies, and everyone has a responsibility to be safe around railroad tracks."
Rail Safety Week provides an opportunity to inspire vigilance among drivers and pedestrians, encouraging them to be attentive around tracks and to adopt essential safety practices for their protection. Each day will focus on a different safety theme and CSX police will engage in education and enforcement activities across the rail network.
Individuals and public safety agencies can help spread the lifesaving safety messages by visiting www.oli.org and sharing Rail Safety Week information with others.
About CSX 
CSX, based in Jacksonville, Florida, is a premier transportation company. It provides rail, intermodal and rail-to-truck transload services and solutions to customers across a broad array of markets, including energy, industrial, construction, agricultural, and consumer products. For nearly 200 years, CSX has played a critical role in the nation's economic expansion and industrial development. Its network connects every major metropolitan area in the eastern United States, where nearly two-thirds of the nation's population resides. It also links more than 240 short-line railroads and more than 70 ocean, river and lake ports with major population centers and farming towns alike.
Contact:
Bryan Tucker, Corporate Communications
855-955-6397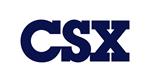 NOTE: This content is not written by or endorsed by "KELO", its advertisers, or Nexstar Media Inc.
For inquiries or corrections to Press Releases, please reach out to GlobeNewswire.